Back
Resilience Through Dialogue: Building Shared Values in Sri Lanka
By educating young Sri Lankan adults in humanistic values, Values4All aims to build better understanding between communities.
UNITY in diversity is a laudable goal in any society. But for some countries, the road to better understanding is an arduous one. In Sri Lanka — with a history of bloody friction between its ethnic groups — such an ambition has, at times, seemed unattainable.
Values4All, an initiative founded to build harmony between communities, aims to bridge the country's often bitter schisms through its work with young people. 
"Why do we need to be divided? Why can't we be one Sri Lankan people?" says Asmathulla Hameedul, a Values4All facilitator. "I was inspired when I discovered Values4All as I felt I could work with young people in the community to promote unity among diverse peoples. I hope we can understand how powerful we can be together, regardless of background."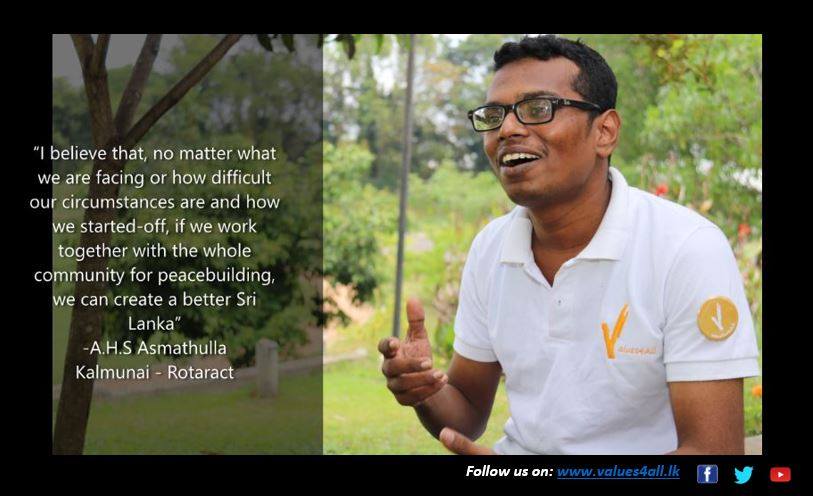 Asmathulla and his fellow facilitators have a tough job on their hands. Sri Lanka has made major steps since the end of the long civil war between the government (traditionally seen as representing the island's majority Sinhalese population) and the Liberation Tigers of Tamil Eelam (LTTE), a militant group that fought for a separate state for the country's Tamil community. However, more effort to promote reconciliation between Sinhalese, Tamils and also a significant Muslim population is essential to durable peace.
Deep-rooted distrust between communities remains. Riots targeting Muslim communities in 2018, and then the Easter Sunday attacks of 2019 where churches and hotels were targeted in a series of Islamist terrorist suicide bombings, brought ethnic and religious tensions into the open. 
The purpose of Values4All is to ensure that the younger generation is given tools to help overcome ingrained suspicion often based on historic grievances.
The initiative strives to challenge misinformation and discrimination in the country. It aims to do so via interconnected strategies: both online and on the ground.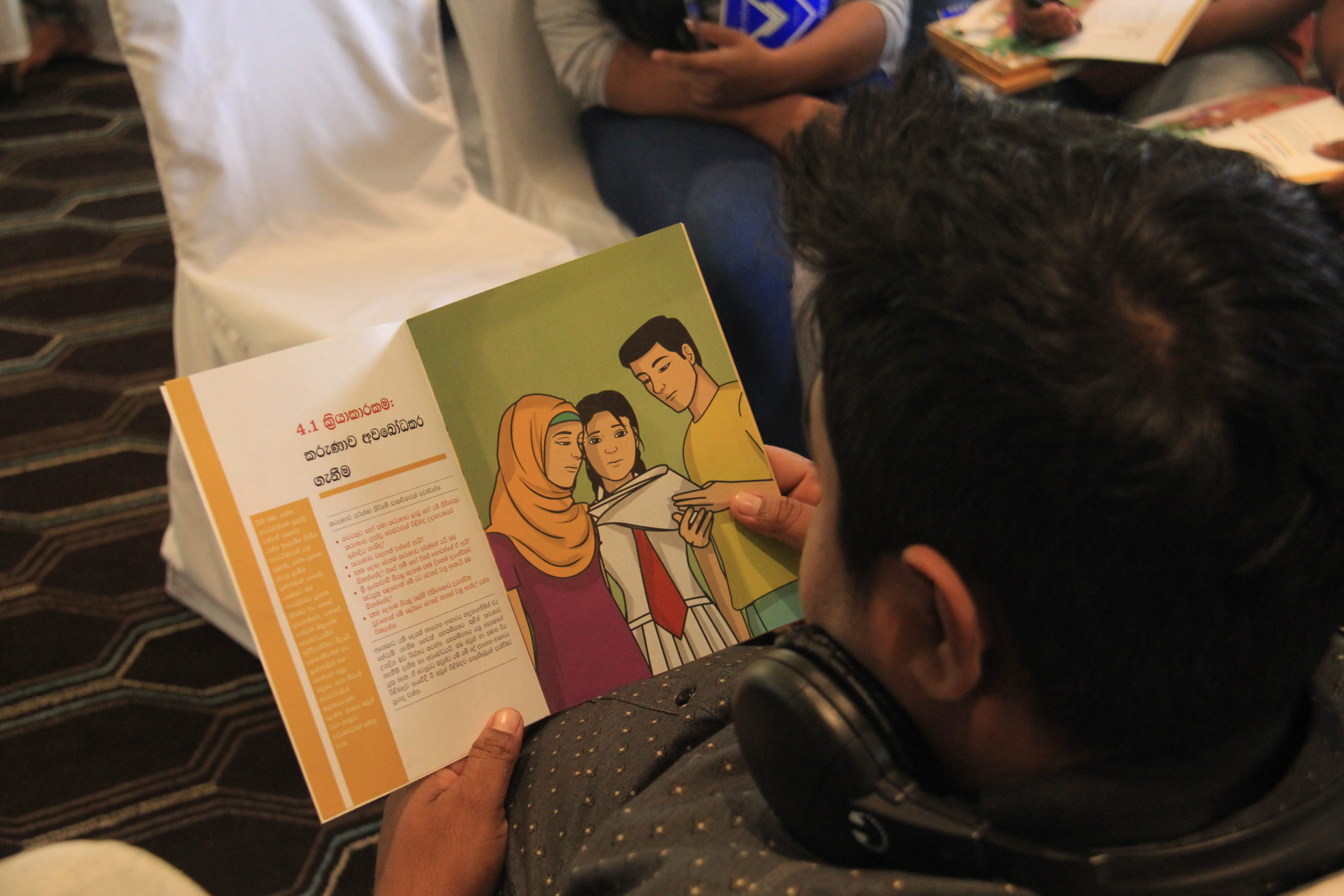 A central focus for Values4All is its Shared Values project. Its target is to train 1800 young people around a "Values Curriculum". It covers seven core humanistic values: active listening, peace, respect, tolerance, compassion, honesty and sincerity, and working together. The curriculum is geared towards training facilitators to work with youth in their home regions.
Many of the facilitators themselves come from areas where relations between different ethnic communities have, at best, been uneasy. Asmathulla hails from Ampara province in the country's east: an ethnically diverse region riven with fault-lines between its Muslim, Tamil and Sinhalese populations. 
He admits that distrust between communities is strong, with villages organised along strict ethnoreligious lines. However, he believes that Values4All workshops have gone a long way towards breaking down pre-existing barriers.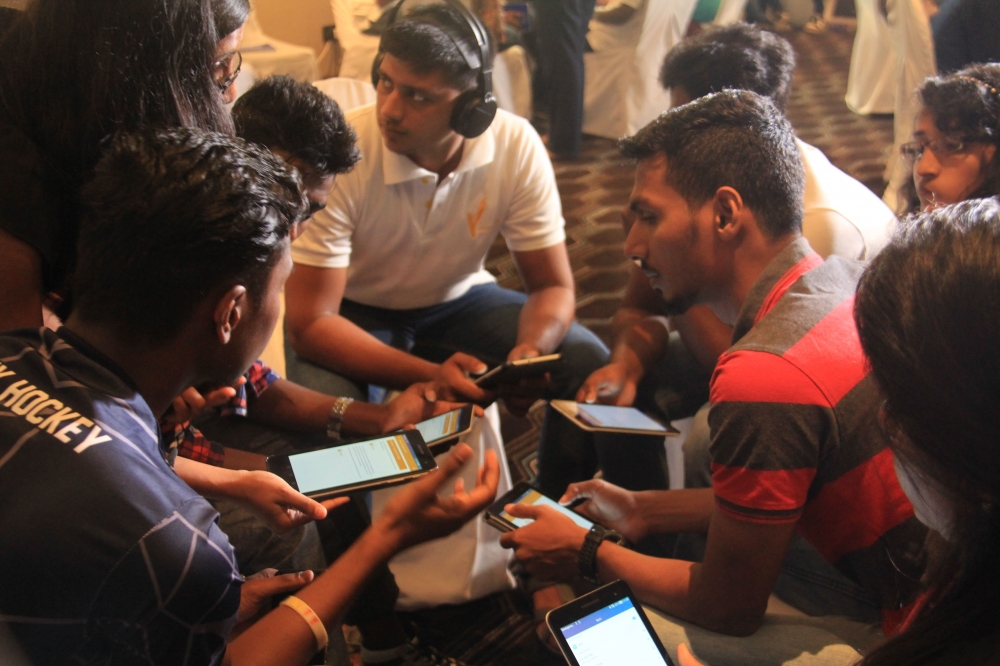 "A major issue for us in the east is the geolocation challenge of people separated in cultural villages, even within a district," he says. "With that comes a language barrier. But when we hold workshops and gather together, there is no choice but to work out how to communicate with each other." 
Tharindu Isuranga, also a facilitator for the program, comes from a majority Sinhalese district in the west of Sri Lanka, Kurunegala, but is quick to point out the pockets of minority groups living side by side. He says that prejudice and cultural biases are often passed from generation to generation. "When you look at certain villages and districts, you know from the village name whether it is majority Muslim or Sinhalese. People dress differently and eat different food for example, but most of the young people don't have an awareness of other cultures." He believes Values4All "brings people together, helps them understand their differences and how powerful that they can be together regardless of their background."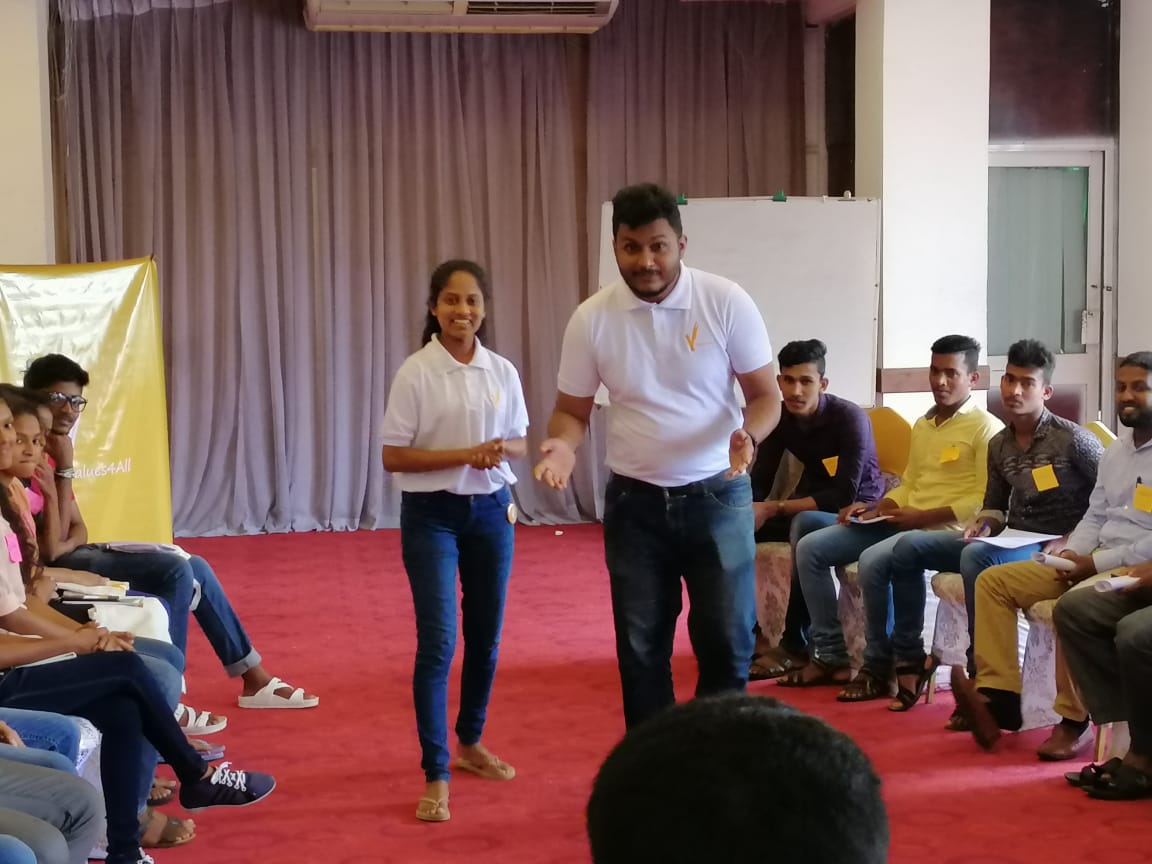 Workshops in the field are an essential part of the Values4All strategy. The initiative has also latched onto the potential of digital media. The Values Curriculum was digitised in 2017.  An Android-based mobile app enabled a broader roll-out of the project around the country. It allowed youth leaders to share and develop their values-based leadership skills. Values4All promotes its curriculum extensively on Facebook and Twitter, while video tutorials in Sinhala, Tamil, English and sign language are available on YouTube.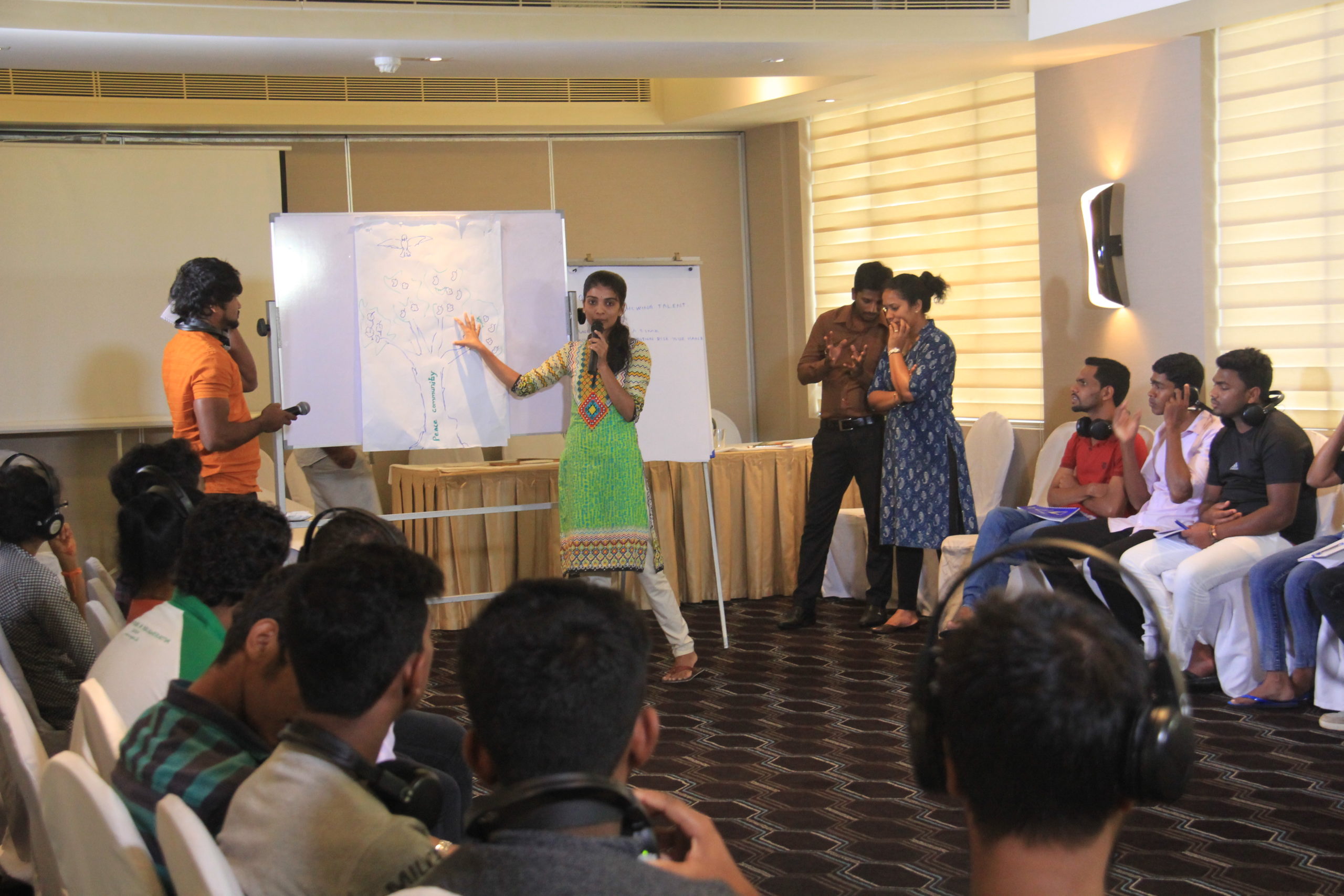 The pandemic has, of course, made physical outreach difficult, if not an impossibility. Facilitators are desperate to get back into communities as soon as they can. But, in the meantime, Values4All — in partnership with media company ROAR — has developed content designed to help young people navigate online misinformation.
On the ground, anecdotes reveal the impact of the initiative's work. Facilitators have witnessed examples of hardened attitudes softening and dialogue and relationships strengthening across communities.
During one workshop, a trainee facilitator who could speak both Tamil and Sinhala initially refused to help translate. As the session progressed, he volunteered his services. 
"We advocate that the point is not to force change," says a Values4All spokesperson. "We don't want to change people. We give them the space to interact and gain a new perspective on the different communities they have perhaps had difficulty understanding in the past."