Back
Project Hithawathi – 'Your confidante in Cyberspace'
January 12, 2023 - With social media use comes cyberviolence. In Sri Lanka, children and youth ramped up their use of smartphones and laptops during the Covid-19 lockdowns as they studied and sometimes worked from home, leading to a growing trend of cyberbullying and cyber harassment.
Specialists also found an alarming rise in game addiction and social media addiction among Sri Lankan students. In light of these problems, Project Hithawathi was established. Using the tagline 'Your confidante in cyberspace', it is an initiative  to educate teachers and students as much as possible about cyber safety and new trends of harassment, such as addiction and bullying.
"Because of their lack of digital literacy, they trust people too much and act without thinking about the ultimate results that can happen. Even for those who understand regarding the leaks and scams, if there is someone they believe or love, they would do anything that is being asked," said Sachini Shakila, a manager at Project Hithawathi.
Recent reports of child suicides in Sri Lanka have been repeatedly linked to online violence. traditional constraints and cultural barriers make it difficult for victims of cyberbullying in Sri Lanka, particularly young girls, women, teenagers, and minors, to find assistance. Project Hithawathi's hotline provided a space to seek help and, to some extent, lessen the suffering.
According to data gathered from a hotline established by Project Hithawathi, young women between the ages of 16 and 25 are the most vulnerable. Based on the number of complaints, the three most common types of complaints are photo and video abuse, fake news, and hacking.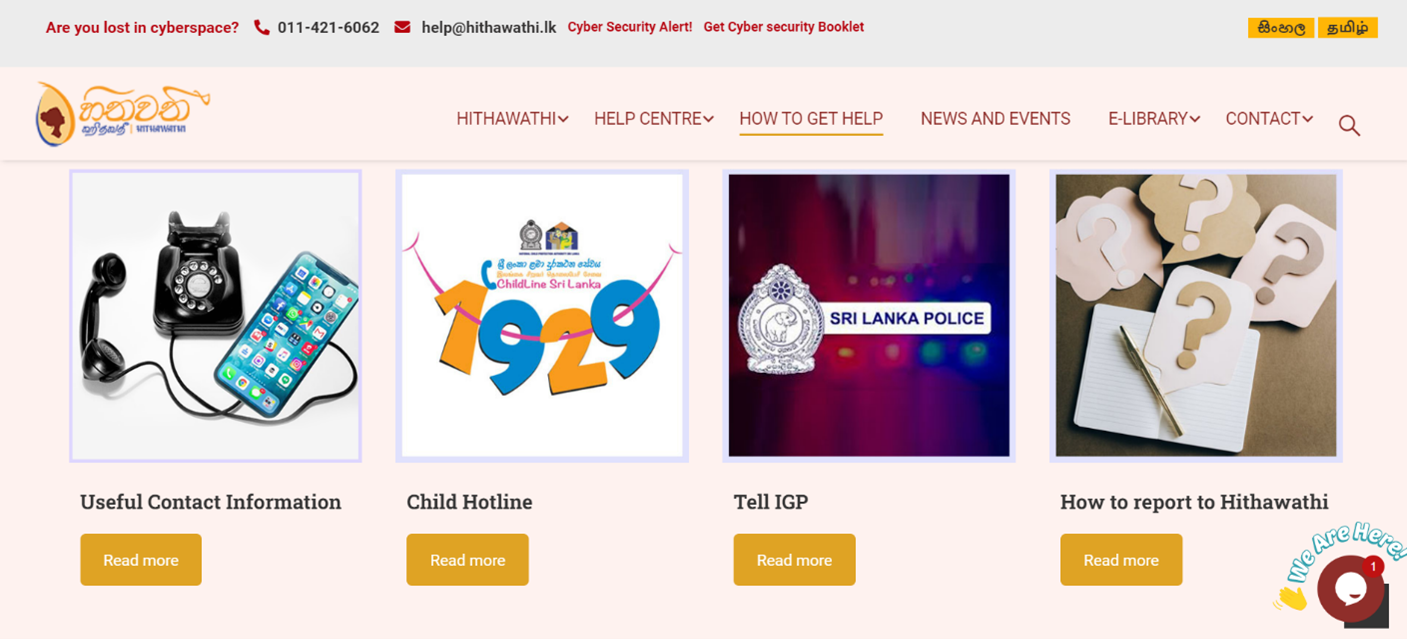 "Since we established the hotline a few years ago, we've seen a surge in calls recently. People being willing to ask for assistance is a positive indicator. If not, they experience suffering, depression, and ultimately attempt suicide," said Ms.Sachini.
Project Hithawathi continues to expanding its work, and expects to reduce internet abuses among school children by creating a basic awareness of cyber harassment and establishing a quick contact points both at school and outside school where victims can find help. It has set up Teens Hub with support from The Resiliency Initiative as a focused effort to reduce depression, self-harm, and abuse among children.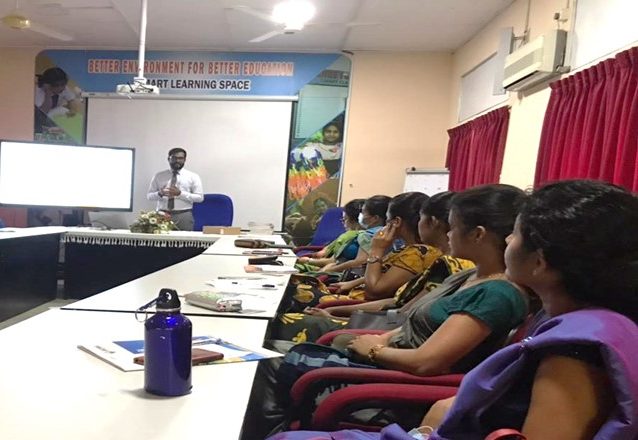 Teens Hub is a new 'pilot' – a small start-up to learn and expand – that has been supported by The Resiliency Initiative. The Hithawathi team has built a webpage for Teenshub, along with social media accounts and blogspots. The team is looking to turn young heads through a cyberquiz which offers small prizes as part of its awareness-raising efforts. These online efforts complement extensive real-world outreach through an awareness program working with teachers trained to respond to children's problems in ten schools. Teams of student leaders are being set up to link with teachers, building engagement in the initiative. Each school has a rapid contact point for children to turn to. Outside school, students can also access the Hithawathi helpline.
"To assist all Sri Lankan citizens, especially women and children, to surf the internet safely with the use of relevant tools is our vision. To be the most trusted contact point for guidance and provide support and safety tips for cyberspace-related issues in Sri Lanka is our mission," Ms.Sachini added.