Back
Bad Eggs: Beating Misconceptions and Disinformation in Cotabato, Philippines
As one of the hosts of Kapit Bisig, an online series designed to combat disinformation about the pandemic, former youth worker Jow Salik is helping steer communities in Mindanao towards the truth
THE issue of "fake news" has never been more topical. But disinformation has a long and inglorious history of fomenting distrust between communities worldwide.
As a Bangsamoro and Muslim from Mindanao, Jow Salik has a first-hand insight into the discord that inaccurate information — deliberately disseminated or otherwise — can sow. 
Society in Mindanao, the most southerly island in the Philippines, is fractured by a toxic mixture of decades-long political violence, identity-based armed conflict, and ethnic and clan divisions. 
Together with other youth hosts and correspondents, Jow is now on the frontline of the battle to counter disinformation in his role as a host of the Kapit Bisig digital series. Cotabato City-based NGO, The Moropreneur Inc (TMI), conceived Kapit Bisig to counter misconceptions about the global pandemic. 
The Filipino phrase "kapit bisig" can be translated as "working together in unity". It is a sentiment that resonates deeply with Jow, who has dedicated nearly a decade to the cause of building better understanding between young people in Mindanao.
"I have been engaged in youth issues since 2012, and the development area served as my training ground," he says. "I fell in love with the idea of doing something for the community and became more aware of the social issues concerning young people. Now I am motivated to continue serving the youth of Mindanao with accurate and trustworthy information."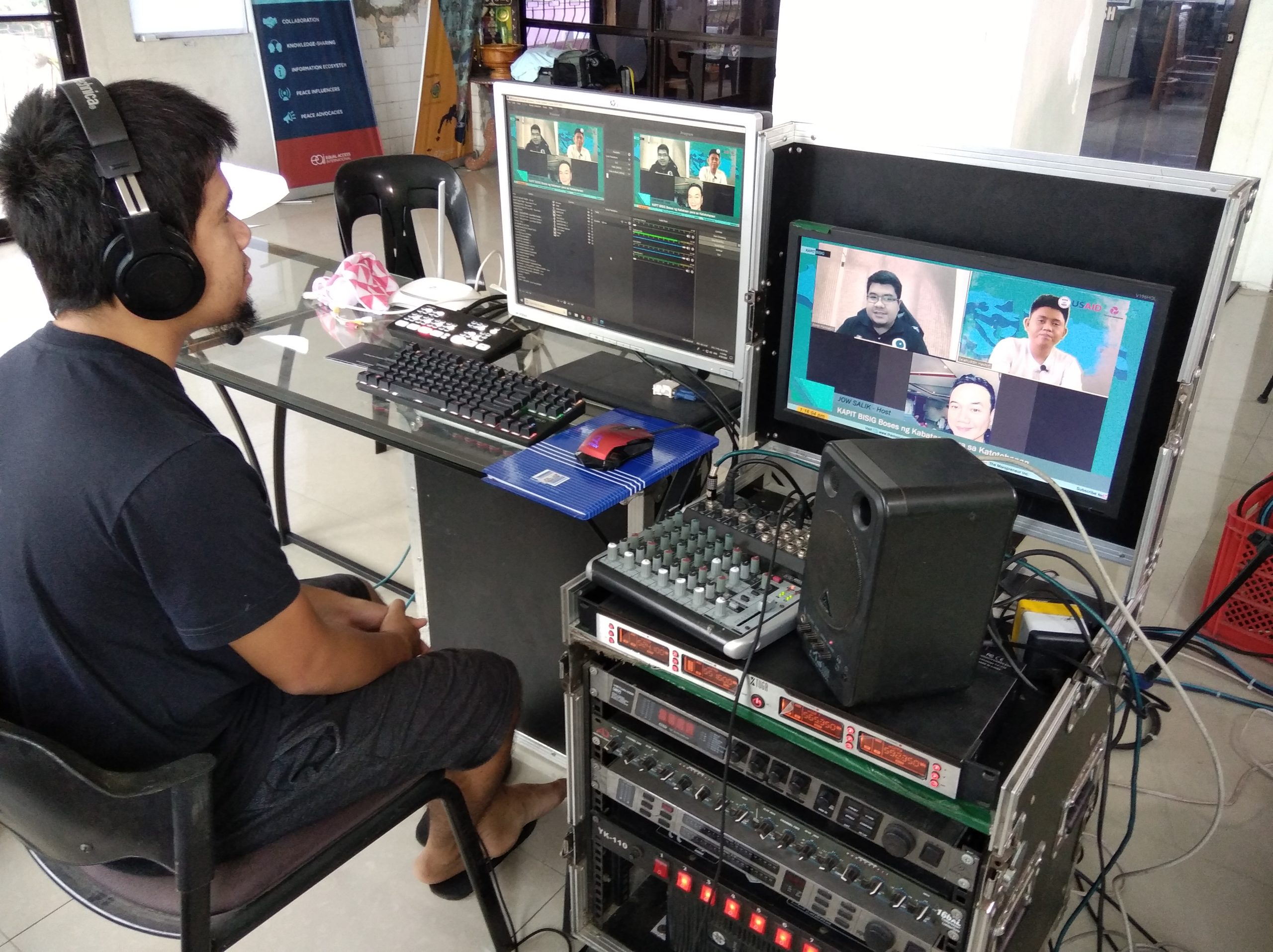 Given the underlying tensions in the region, particularly in the Bangsamoro Autonomous Region in Muslim Mindanao, fact-based reporting plays a vital role in maintaining equilibrium. So, when this balance is upset by false information, the consequences can be severe.
A catalyst for the series was an incident in Cotabato City where people hoarded eggs, believing that they could help combat COVID-19. In Mindanao, local traditions dating back centuries are deep-rooted across communities of all faiths. One popular folk belief is that eggs symbolise the human soul and have healing properties. It was this conviction that led to the egg-hoarding incident.
In its first four months, the series produced 15 episodes broadly centered upon the pandemic. Subjects covered included critical information about the pandemic, its real-life impact on various sectors of society, and advice on how young people of all faiths can survive and even thrive during this tremendously difficult period. The show's format is light, fun and relevant. It resonates with the youth in Mindanao and in the wider Philippines.
On its second season of airing, the series has now evolved beyond its original remit. It produces content designed to inform and inspire young people across a range of issues. Its broad-reaching scope is in step with TMI's record of co-developing innovative communication initiatives to build understanding in Mindanao. 
With youth as presenters, the series utilizes a talk show format featuring interviews with a range of influential figures, including local officials, politicians, religious leaders and peace advocates. Interviews combine with on-the-ground reports from field correspondents across Mindanao. By relaying high-level information in an easily digestible way, the series bridges the gap between government and the public.  
Jow has relished the chance to combat misinformation in such a proactive way. "It (Kapit Bisig) has provided an avenue to explore citizen journalism," he says. "It has been fascinating for me to learn more about its essence and its impact in creating more informed and engaged online communities."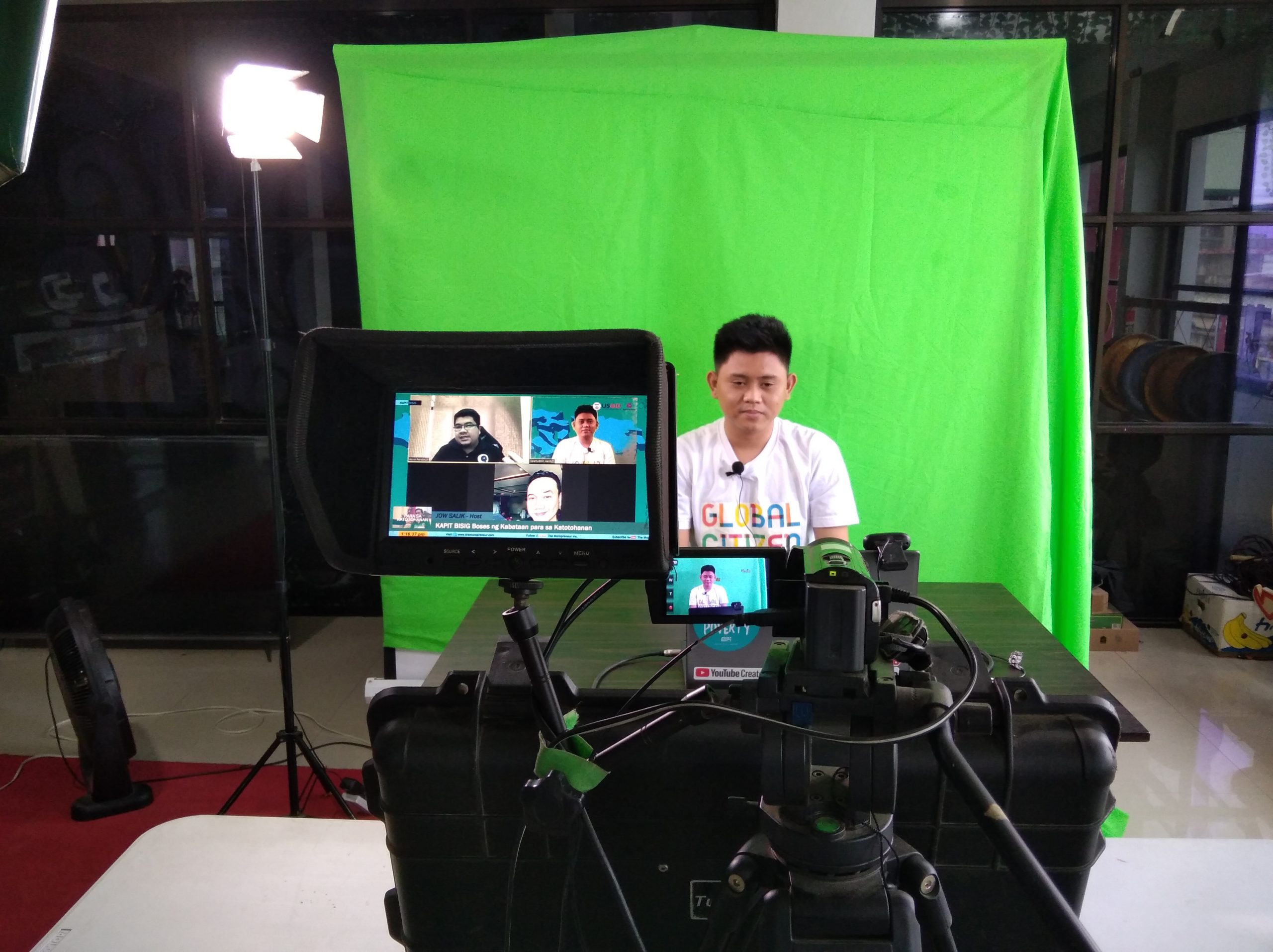 Social media is a core focus for TMI, and Kapit Bisig is its sole channel: screening on its Facebook page every Monday. Engagement so far has been encouraging. The first season of the series yielded around 52,000 views. With the season still available to view on the TMI Facebook page, shares and views will no doubt continue to increase.
Indeed, the future looks bright for Jow and Kapit Bisig. TMI is currently exploring options to scale up in structure by partnering with universities and other stakeholders. On the programming side, the plan is to broaden the scope even further to cover topics such as economics, culture, the arts and personal development.
Jow, personally, is inspired by his new vocation. The experience has given him the impetus to run with the role and help combat the scourge of "fake news" in — he hopes — an even more prominent position. 
"The opportunity to be in front of a camera has helped me discover myself and also to navigate where I want my professional growth to be," he says. "God willing, one day people will be able to see me serving our young people by delivering factual stories in the mainstream media."